PEFCO 44 Attenuated Force Expanding Projectile
PEFCO 44 -SP-K Impact Munition

The PEFCO 44mm is made from soft elastomer and has been designed to be more brittle than any part of the body. So, on impact, the PEFCO 44 will disintegrate by absorbing its own energy. The result is to prolong the effect of the impact whilst minimising any potential harm to the part of the body that has been hit.
The feeling of pain is heightened because the surface area across which the impact is dissipated is increased and lasts longer. Conversely, cuts or bruises that are caused as a consequence of the « force applied to the affected surface area » are less likely, thereby reducing the risk very considerably of serious injury or death at ranges of between 1 and 25 metres.
Special Police (>150 J)

 

Designed and made in France

Download  PEFCO 44 SP-K   technical data sheet PEFCO44SP-K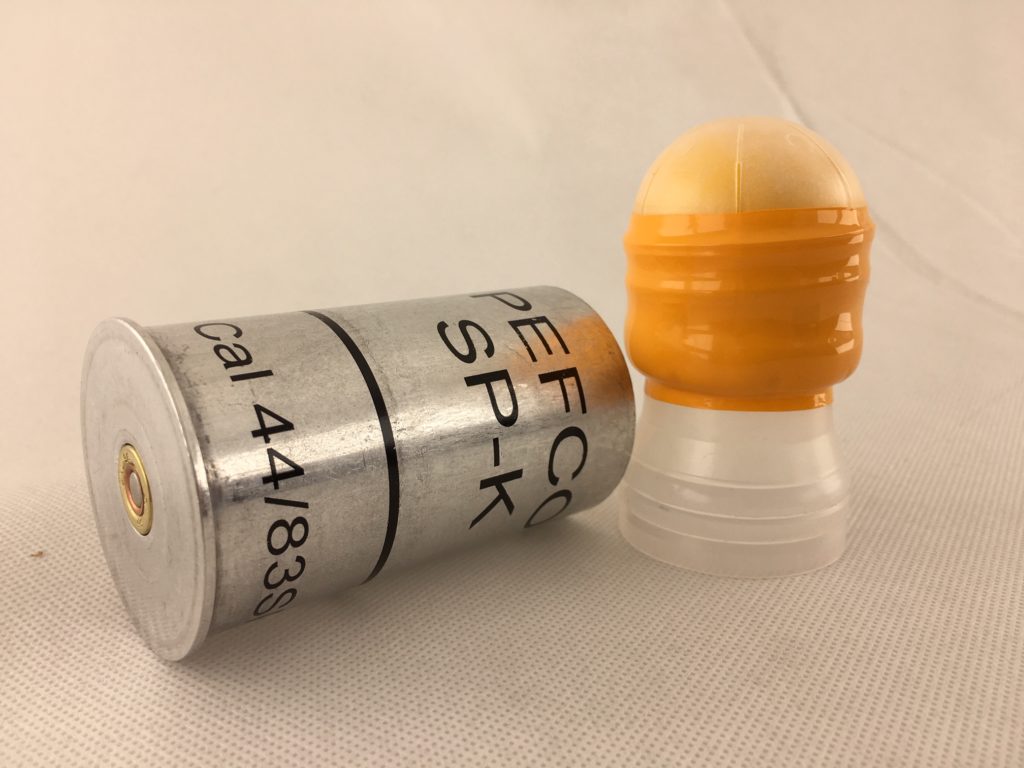 PEFCS tear gas ammunition
PEFCS-5 CS 

Saturation ammunition with 5 fumigant inserts loaded with 15% CS (2-chlorobenziliden malonitril).
Inserts are made of fireproof cardboard (they are biodegradable, non-offensive and do not constitute potential projectiles).
Download PEFCS-5INS technical data sheet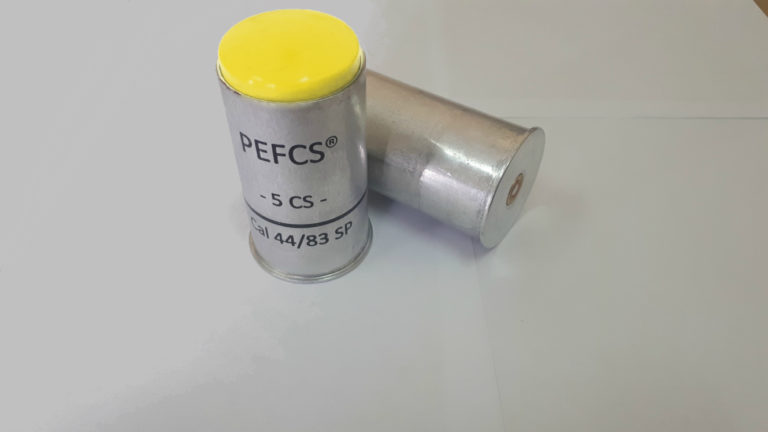 PEFCO-BANG
Aluminum shell containing 5 flame-proof cardboard cylinders of 5 g explosive mix
130 dB sound intensity in a 40 m² square
Inserts are made of fireproof cardboard (they are biodegradable, non-offensive and do not constitute potential projectiles)
Download PEFBANG-5INS technical data sheet
L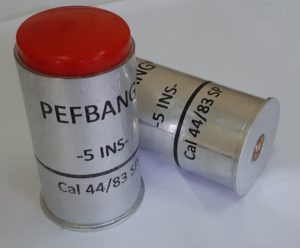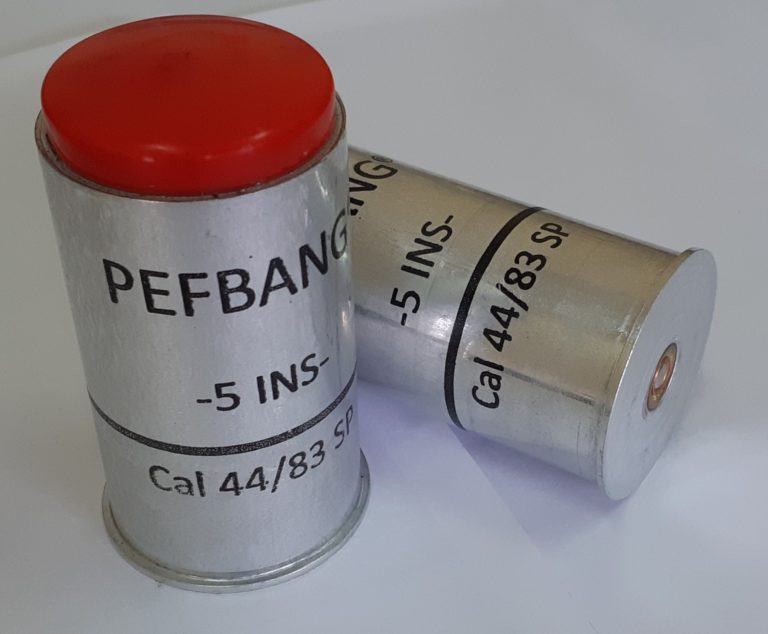 2 new impact ammunitions : PEFCO MARKING and PEFCO OC