It is right that what is just should be obeyed; it is necessary that what is strongest should be obeyed. Justice without might is helpless; might without justice is tyrannical.
We must then combine justice and might and, for this end, make what is just strong, or what is strong just.
Blaise PASCAL in LES PENSEES
SECURENGY is bringing to market a complete 44mm weapon system that is based on its revolutionary ammunition: the PEFCO 44 ®, the expanding projectile that delivers a controlled impact.
We have designed and built the less lethal launcher, the CRUSH 44mm ®, together with a range of ammunition, including the PEFCS ® tear-gas ; the PEFBANG ® stun-bang; the PEFCOFLASH ® flash-bang ; and the PEFCOL ® marking.
CRUSH 44 dual barrel smooth bores
Range of ammunitions in 44x83mm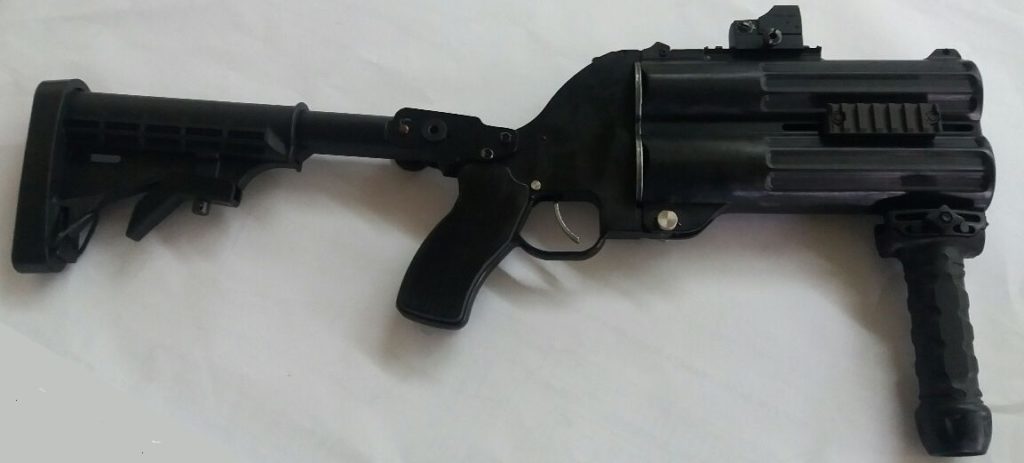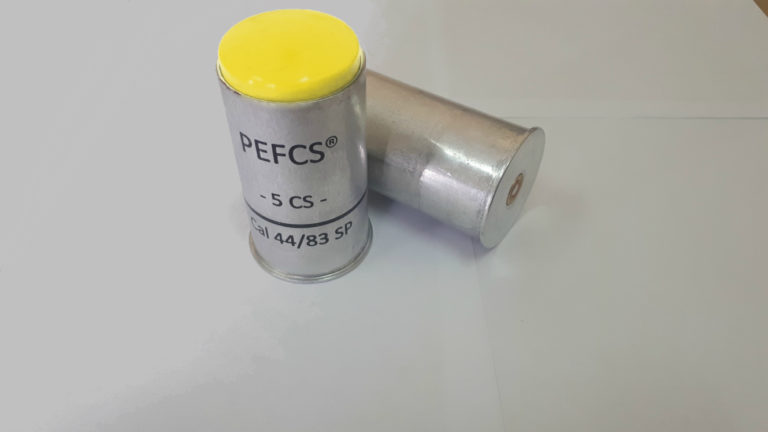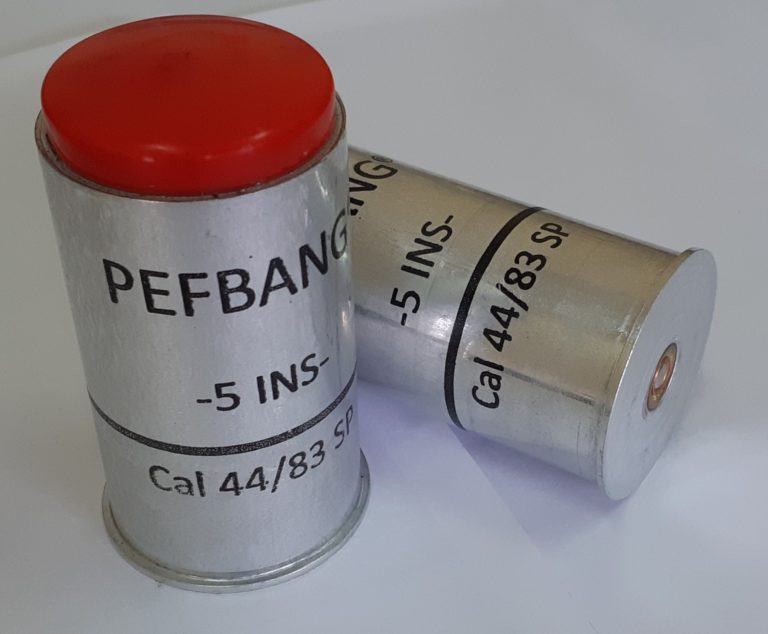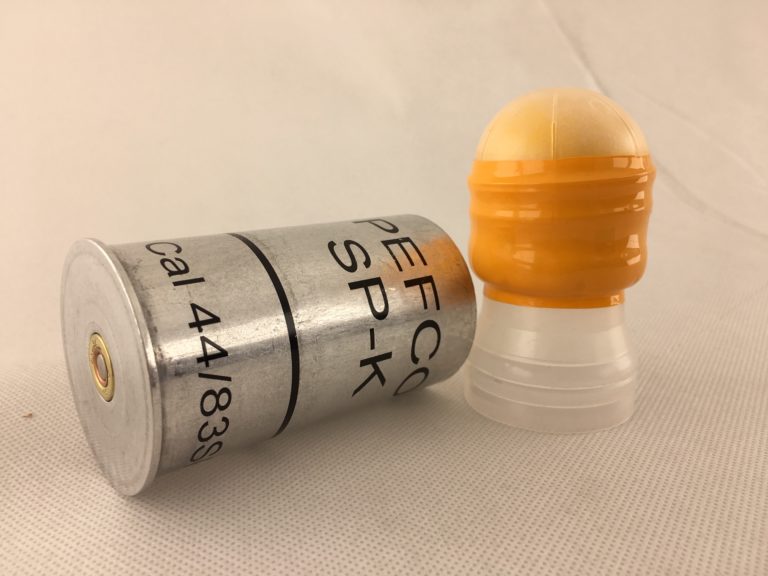 SECURENGY has been working since its creation in 2016 to develop new technologies or improve existing technologies, mainly for security and the armed forces.
The two partners have complementary professional backgrounds; one as manager of armament programs, the other as senior officer of the national gendarmerie. Both have had the opportunity during their careers to develop or control the use of intermediate defense weapons.
Observers of law and order in France and abroad and obsessed by the proportionality of the effective response, they have spent several years developing a 44mm PEFCO® defense ammunition specifically designed to deliver accurately up to  25 meters a powerful and dissuasive impact without inflicting injuries.
At equal energy the arrow projectile PEFCO ® significantly increases the contact time and the impact surface without any rebound effect. The absence of riffling holder further limits the collateral lesional risks observed on ammunition of 40 mm caliber.
In the continuation of this development, they designed and manufactured a 44 mm CRUSH ® defense launcher and a range of ammunition of the same caliber: PEFCO-CS irritating effects and PEFCO-BANG, blinding or scoring.
This weapon system and its range of ammunition is protected by 7 patents, applications and trademarks.
PATENTS
WO2009/141521
US2018/156587A1
WO2016/193264
PEFCO is a fin stabilized arrow impact elastomer projectile.
Aerodynamic simulations have led to the design of a stable non rotating projectile with a mild rear tail for smooth bore launchers.
At ranges between 1 to 25 m the risk of serious injury or death is considerably reduced.
SECURENGY SAS will be present in MILIPOL Paris Booth 5N-093